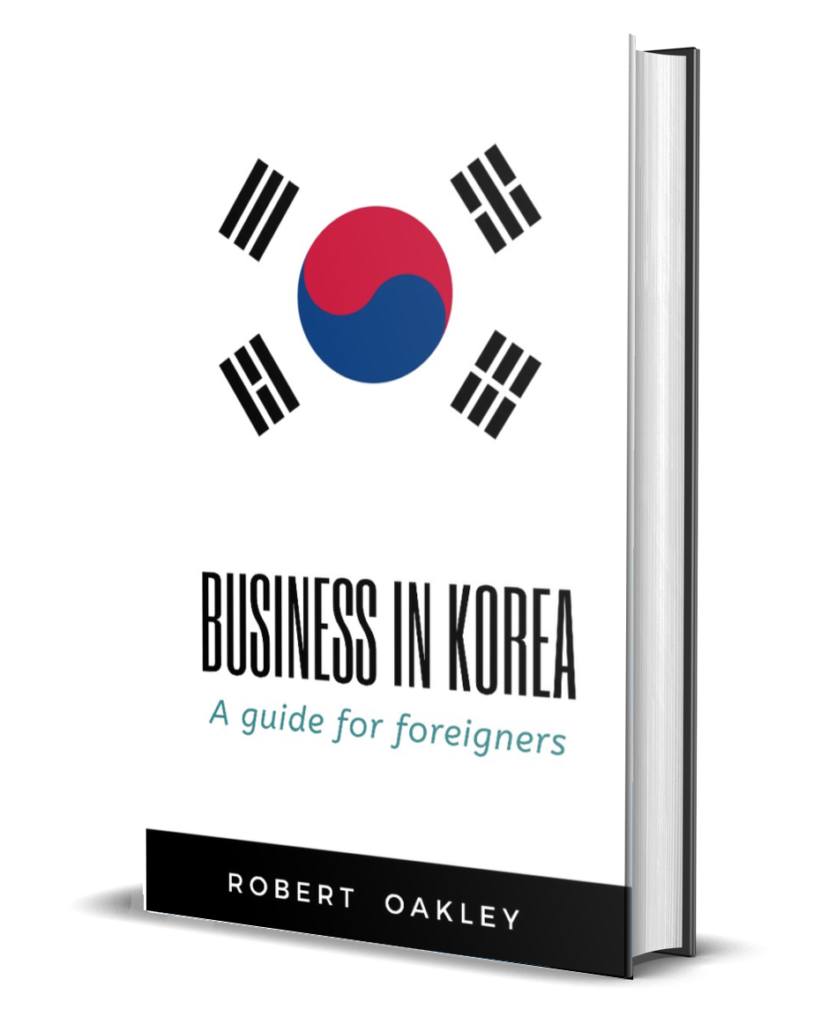 Book Launched on December 1st 2019
Business in Korea – a guide for foreigners
I am pleased to announce the release of my new book, for those wishing to do business in Korea. The book is based on the experiences and insight gained during the last 8 years in Korea.
This book is for people who do business in Korea, or do business with Koreans. Maybe you work in a Korean company, travel to Korea for business, or maybe you are a student looking to find out more about business culture in korea, whatever the reason… if you want to learn the art of business in Korea, and gain an understanding of its unique business culture and etiquette to help you succeed in business with Koreans, then this book is for you.
Available from Amazon.com for kindle and eBook readers or as a PDF that you can view on a range of devices such as tablet, smartphone and computer.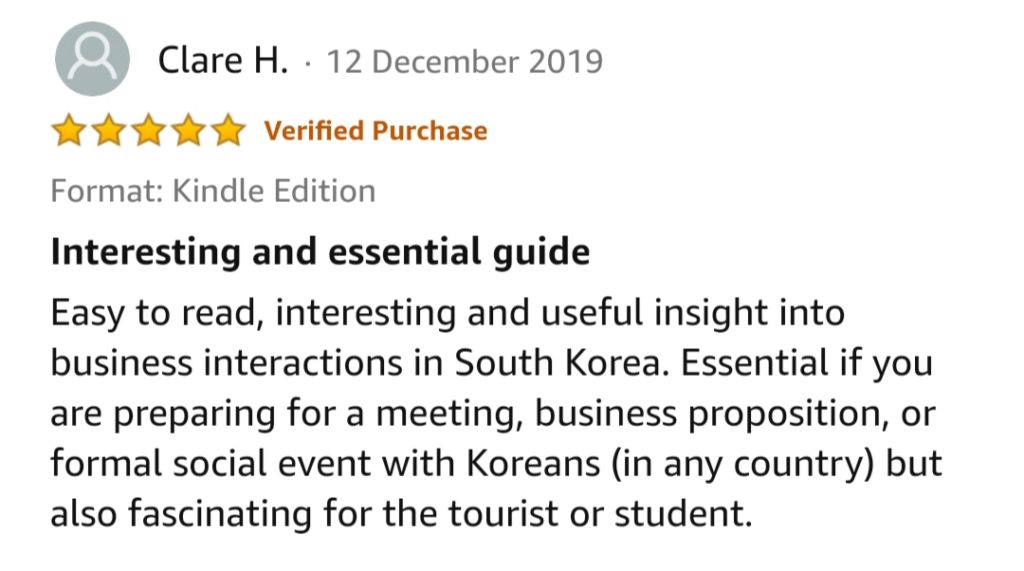 Business in Korea – a guide for foreigners is a complete reference guide to business culture in Korea, and is designed to be easily consumed by busy people. The information contained within this book is a culmination of over 7 years experience of working in Korea.
I‌n this book you will learn about South‌ ‌Korea‌‌, and how its Confucian rooted culture affects the dynamics of ‌Respect,‌ ‌Age,‌ ‌and‌ ‌status‌‌. Learn the correct hierarchical Job Positions‌ ‌and‌ ‌Titles‌‌, in Korean.
Do you want to know how to get introduced, how to arrange meetings, and how to behave in them to avoid cultural faux pas'?
Do you know how to give and receive business cards in the 'Korean Way' and how to correctly respond to invitations, just like a Korean?
Maybe you have heard about Han, Jeong, and Nunchi, (or maybe these are alien concepts to you) – but do you understand how these concepts play out in the workplace?
Korean culture and Korean business culture is very unique. To the uneducated, it can be a minefield to navigate. Don't risk your business relationships turning sour over easily avoided misunderstandings.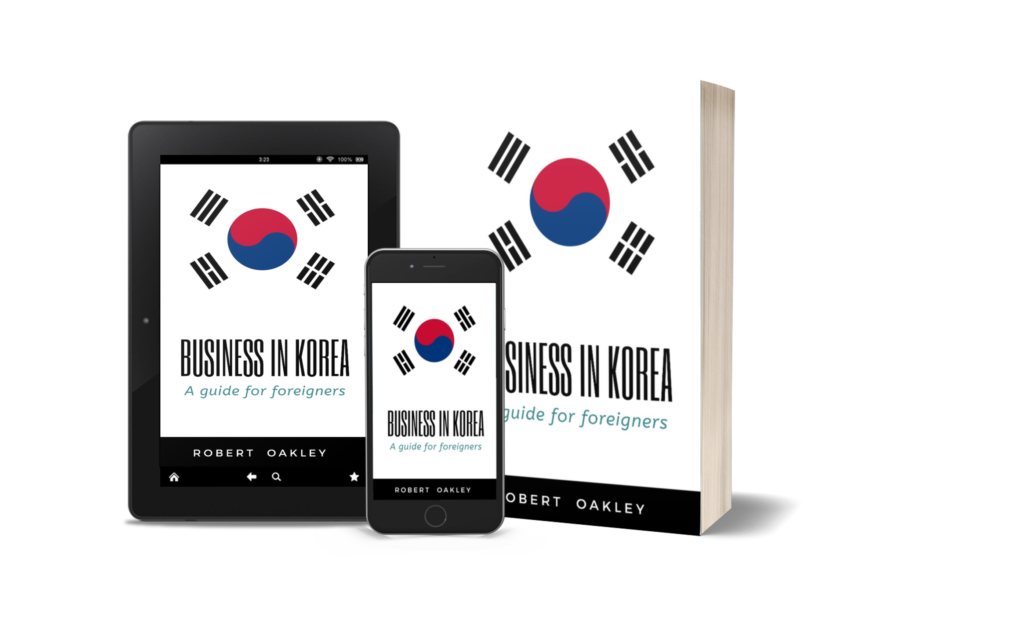 This guide will help you impress your Korean business associates, smooth the process of forming relationships
Business in Korea – a guide for foreigners is an essential guide to ensure your success, in Business, in Korea.
Business In Korea - a guide for foreigners | Marketing, Copy, Design.

Book Launched on December 1st 2019
URL: https://www.amazon.co.uk/dp/B08LJP4Q49
Author: Robert Oakley (Rob Oakley)