About me
I am a freelance writer, blogger, copywriter, ghostwriter, Digital marketing consultant, and content creator.
I have worked with clients in a range of industries.
These are just some of them; Rosti, INEOS, EditionLabs, Case CTRL, Collective Zoo, ACENSI and more.
In just a few clicks I could be supporting you on your next project!
What services do you provide?
I provide a range of writing and marketing services and came up with the concept of marketing microservices aimed small businesses, who can't afford a monthly retainer at the high price that most PR and Marketing Agencies charge.
SEO Booster
A secret (?) strategy that I learnt from global leading SEO Specialists – That is relatively simple to implement and will boost your business' long term SEO value. It will work for any Business and doesn't involve extra investment in costly paid ads, it is a completely organic strategy, that won't become obsolete in the any future Google search algorithm.
Intrigued? Drop me a message to find out more.
Fractional Head of Marketing
Maybe now is not the right time for your business, or you are unsure if you are ready to invest in an in-house full time marketing leader. Then this could be the solution for you.
Work with me as your fractional, remote, part-time marketing leader. I will help you develop your marketing, PR or content strategy. Help with positioning your product or service (the right way) or coach your team on writing better emails, blog posts, and other content.
Writing services
Writing Services range from Articles and blog posts, case studies and brochures to eBooks and guides.
I also have a wealth of experience writing webpage content for large corporate and small business websites.
500 – 1000 Word Articles
1,000+ 2,000 Word Articles, Guides or eBooks.
Longform Article
Case studies or other marketing collateral
Marketing services
LinkedIn Management
Recently I have taken on a few clients who have asked me to manage their LinkedIn profiles, this includes setting up and updating their profiles. (Banner Images and biographies). I also write the posts for my clients and connect with suitable people in their industries, to build up their connections and followers.
Landing Page and Email template creation
I will create your landing page or email template in HTML or in the marketing tool of your choice; HubSpot, Mailchimp, Zoho, Pardot, Marketo, Awebber, constant contact, and so on
I will do the research on your Niche and write the copy for your page or email.

Campaign Development
Have a product or course to sell? I will develop your campaign and execute it for you, either for an hourly rate, or a fixed priced project.

Backlink services
You may be familiar with Backlinks, these are links from other websites to your own website and they have a really huge impact on your websites Google search ranking, I wrote about the importance of backlinks here for EASTWEST PR
I offer two types of backlink service
Bulk Backlink service
Buying backlinks from high quality, high Domain Authority (DA) websites
Tell me your budget and requirements and I will manage the process of buying backlinks, for a management fee. The Price of backlinks is variable based on many factors and is charged separately.
Premium Backlink service
As far as I am aware, not many people are offering this service. I will charge a management fee and will manage the process of getting an article published on a High DA website which will secure you a meaningful backlink that will satisfy googles high standards and bring you maximum results. The Price of backlinks/article posting is variable based on many factors and is charged separately.
Google Reviews service
If your Google review rating is below 5 then it is killing your business.
Be honest, when you are looking for somewhere to eat, a gym, a beauty spa, a product on Amazon, you listen to recommendations from family members as a valued opinion or read reviews.

If your business is not getting google reviews it is probably down to one of two things, either your customers don't know how to leave a review, or you don't know how to ask them (or both)!
I found a way to fix both of these things! – Read More here
Essential Google My Business Service
Get found on Google local Search with my Google My Business Service.
It may come as no surprise that when your potential customers want to find businesses like yours, they use Google to search in their local area. The first results that Google shows them are Google My Business listings from google maps.
GMB can help you reach and attract new potential clients. If you need help setting up and managing your GMB Listing, then get in touch today.
Find out more about this service here
Why should you Hire Me?
I have worked with large international companies, startups, and local businesses since 2013 crafting compelling content, user guides, whitepapers, blog posts and articles.
I have an BSc Honours degree in Computing and information systems, so I am technical, but I am equally comfortable explaining technical concepts in a way that non-technical people can understand.
For the last 8 years, I have been living and working in Seoul and navigating the cultural landscape of business in South Korea. I have documented this knowledge in my new book Business In Korea – A guide for foreigners. which is available now on Amazon along with several other books I have written.
Other examples of my written work can be found here.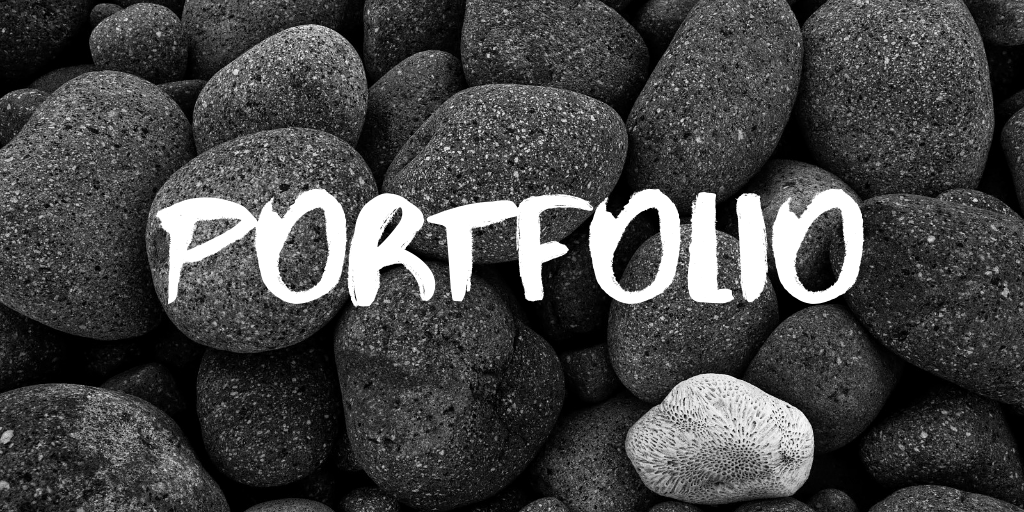 At the beginning of 2020, I moved back to the UK and I am currently available for new writing projects, and freelance marketing work.
If you are looking for someone to write your next eBook, case study, blog post, or article, contact me today!
You can hire me direct by emailing me here or from Fiverr (which I recently signed up for)
What are your rates?
This is always a difficult question. Not because I don't know what price to put on the value I can bring to your business. But, because every project is so unique, it is sometimes not practical to just charge a set rate – so it is always best to contact me let me see how I can help you, and then work out a price that works for both of us.
If you really have no idea what writing and marketing services cost you can use this as a guide (Yes, it is kind of my rate card – Just not set in stone)
Monthly Retainer
You can pay a monthly retainer with me at a lower cost than larger agencies charge because I let you tailor the package of services to suit your needs and your budget. Also, because I work independently, from home, or with a small group of trusted freelancers to support me, I have much fewer overheads that other companies. The truth is, usually when you hire a large 'brick & Mortar' agency a large percentage of their charges are just to cover their rent and staffing costs.
Have a BIGGER Project?
I recently joined EASTWEST PR, where I am working as a consultant, so I am able to handle much larger projects than I could previously. EASTWEST PR specializes in helping businesses get noticed in Asia and have excellent links, and offices, in the UK, Singapore and China. As a Team we can cover Asia, USA and the UK and offer a range of services. Check out the website and you can see what I have been up to with EASTWEST PR. Subscribe to the newsletter to get a weekly dose of PR & Communications content, curated by yours truly!