Gary Halbert is my Copywriting Hero. I believe that Halbert is the greatest copywriter to have ever lived. Had he been alive today, I am sure he would have loved making money online and been the best at it, too. "What a time to be alive!"
---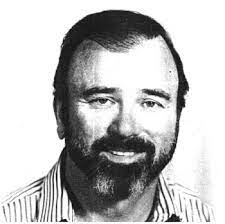 Table of Contents
The Gary Halbert Letter – The only lesson in copywriting you will ever need
---
You can view the Gary Halbert letter in all its glory here – The only lesson in copywriting that you will ever need

From: South of Jewfish Creek

Dear Friend and Subscriber,

Last month I promised this month I would teach you the real art of writing copy.

I am now about to keep that promise.

Pay careful attention. The ability to write ads and/or letters that sell is by far the most wonderful money-making skill you could ever hope to acquire. If you master this skill you should never again have to worry about money. The ability to write copy that brings in orders on a profitable basis is as rare as hen's teeth. And, if you can do it, I mean really do it, you can virtually write your own ticket.

Take me, for example. I turn down at least 9 out of 10 people who want to work with me, and my office currently has standing orders for enough work to keep me and my staff busy non-stop for the next two years. I can earn my living virtually anywhere as long as I can get my hands on a piece of paper and a ball point pen or a pencil or a crayon. I can do my thing on a boat, in a prison cell, in a submarine and probably, even on the moon. If I chose to work a regular 40-hour week, I'd probably earn at least 10 to 15 million dollars a year. I do not choose to work that hard. I spend far more hours on my boat than I do at my desk (I don't even have one anymore — I usually work at my kitchen table) and yet, it would be upsetting to me if I had a month where I earned less than $100,000.00.

I have zero competition. It's not that there aren't any other good copywriters. No, it's just there are so incredibly few of us that, mostly, we are friendly and exchange ideas and info freely.

Which brings me to a crucial point: If you are in need of truly world-class copywriting…

You Are Probably Going To Have To
Learn To Do It Yourself!

You see, the few of us who really can do it (write copy that sells) are so much in demand, you can't even think about hiring us unless you are willing to spend an arm and a leg. And, even then… you'll still have to wait in line.

Besides that, we're an arrogant, surly lot most often more interested in dwelling on our divine wonderfulness than we are slaving away on your lowly project.

That's the bad news. The good news is… you really can learn to do it yourself if you've got (and you do) a good-hearted soul like me who is willing to debunk the subject and take the mystery out of it for you.

Gentlemen… start your engines. You are, as promised, about to learn the real art of writing copy!

Step One is to create a "FACT SHEET" about that which you want to sell. So, let's write some world-class copy (in this case, a sales letter) about a product with which you are very familiar. Let's write an ad about your car. Or maybe about your house. Or your spouse. Or about you. I don't care what it is, I just care that, for now, you pick something you know a lot about. Now, let me tell you something important…
---
When It Comes To Writing Copy, Far Too Much Attention Is Paid To The Actual Writing And Far Too Little
Is Paid To Ferreting Out Facts
About That Which The Copywriter Is Trying To Sell!

– Gary C Halbert
Ok so I am not going to copy the rest of the letter here – but I really recommend that you follow the link and read it, bookmark it, and read it again and again!
---
The Gary Halbert Benefit List
This section of the letter is great!
…
What we do here is we go over our Fact Sheet very carefully and we translate the facts therein to benefits whenever we can. By the way, are you clear in your mind about the difference between a fact and a benefit? A fact is simply that… a fact about your product. Like the fact your car has 350 horsepower, or the fact it is painted a bright red. A benefit is what your product will do for the buyer. Let's say your car is heavy, it weighs maybe 4,000 pounds. That's a fact. Well, it seems to me that fact could translate to at least two benefits: (1) safety, a heavy car offering more protection in a wreck than a lighter one; and (2) comfort, as a heavy car generally yields a smoother ride.
What's that? You say your car is not heavy at all? In fact, it's quite light? OK, it seems to me that probably translates to a believable reason why your car gets great gas mileage.
It's a snazzy red convertible? Perhaps that translates to the "benefit" of the owner getting a lot of attention from young ladies or other folks he'd like to impress.
It's a sedate grey sedan? Perhaps that translates to the "benefit" of giving the buyer a dignified, no-nonsense impression. Very useful when trying to impress out-of-town clients with your trustworthiness and respectability.
Here are more examples of how facts can translate to benefits:
FACT
BENEFIT
* car gets 40 miles
per gallon

* buy saves money, gets
very cheap transportation
* car has been coated
with an effective
rust-guard treatment
* car will last longer;
be worth more money at
trade-in time
* car is painted a bright,
vivid orange
* safety; easiest color to
see; very unlikely anyone
will crash into owner
because they didn't see
his car
* car has 6,000 horsepower
* safety; will accelerate
like crazy and let you
get out of tight,
dangerous situations
* and so on
* etc., etc.
Some Free Gary Halbert Resources