Harry Dry is young but with the wisdom and experience of someone years old. He is an Entrepreneur and marketing genius who grew his newsletter (Marketing Examples) to 38,000 Subscribers in just ONE year!
The website Marketing Examples.com is a collection or swipe file of genius marketing, copywriting and creative examples.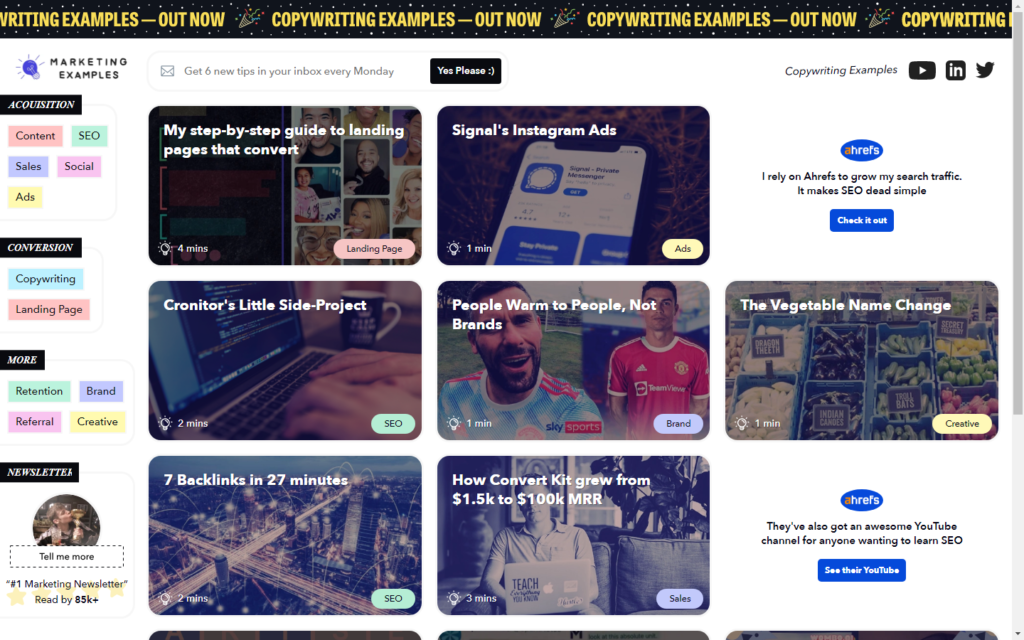 and a new section of copywriting examples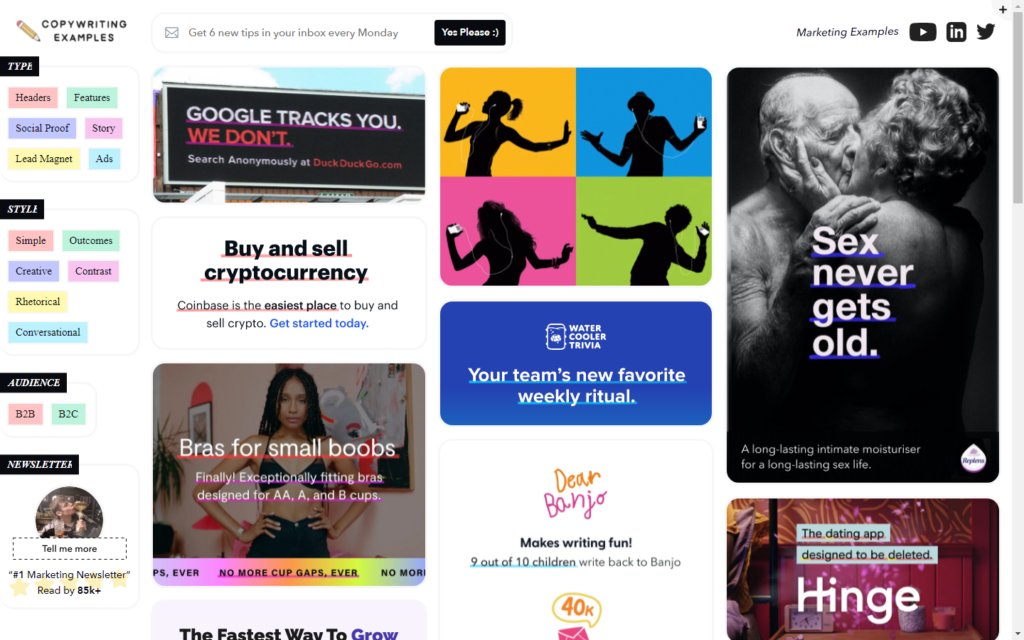 Very worthwhile subscribing, and visiting.
Having chatted to Harry on LinkedIn I can also verify that he is also a really nice guy! 😉